NEWS - NEW ZEALAND FOOD & BEVERAGE
Hawke's Bay free-range chickens in hot demand in Hong Kong
Date: 10 Oct 2017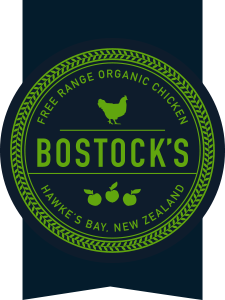 A growing appetite for organic chicken in China has put a Hawke's Bay company on the global food scene.

Kiwi brothers Ben and George Bostock, who own Bostock's Organic Free Range Chicken, have started supplying their product to top supermarket chains and restaurants in Hong Kong.

A recent trip to Asia's food capital has secured supply contracts to three of Hong Kong's major supermarket chains and a string of high-profile restaurants.

Ben Bostock said he and his brother George were pleased to be putting the clean, green New Zealand image on the map in the international poultry scene.

It's exciting to see their organic chicken products taking prime position on Hong Kong supermarket shelves, Mr Bostock said.

"Hong Kong's supermarkets only stock the best products from around the world.

"With a large affluent expat community, customers are a melting pot of westerners and Chinese nationals with money to spend.

"Stores are immaculate and every product has its place of origin on proud display."

Bostock's Organic Free Range Chicken was started in 2014 by Ben Bostock.

He began raising the chickens on pasture in open paddocks near the family apple orchard where he grew up in Hawke's Bay.

When his brother George joined the business last year they moved their chickens on to an apple orchard and built chalets to house the chickens among the apple trees.

The company is New Zealand's leading certified organic chicken product.

More at NZ Herald.